Deca 50mgs - 1 ampoule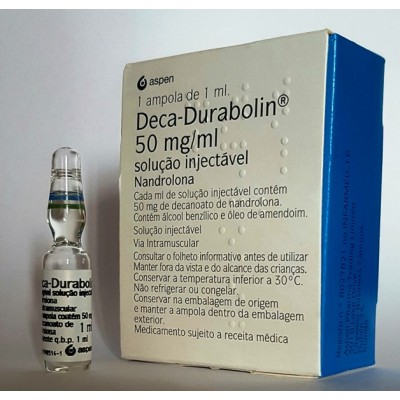 Brand:
ORGANON
Product Code:
1ml ampoule
Reward Points:
0
Availability:
In Stock
Price: $15.50
Ex Tax: $15.50
Made by Aspen
Originally developed to treat individuals diagnosed with muscle wasting diseases, Deca Durabolin has the potential to improve bone density and muscle growth. Use of this steroid for a period of six to eight weeks is associated with a dramatic increase in the production of red blood cells and curing joint problems experienced by some athletes during intense workouts. This steroid is generally used during mass gain or dieting phases and is one of the very few steroids that can be used in both the off-season and before a professional contest.
Deca may also be used to dramatically improve protein synthesis, nitrogen retention, performance, and endurance. This anabolic compound is easy on the liver and is rarely associated with hair loss, skin irritation, and acne. Deca is also an anabolic compound that one can associate with significant improvements in terms of recuperation time between intense workouts and masking minor joint pain and old nagging injuries.
Write a review
Your Name:
Your Review:
Note: HTML is not translated!
Rating:
Bad
Good
Enter the code in the box below: