Dyazide 30 tabs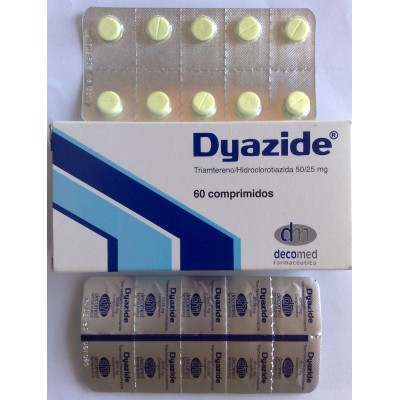 Product Code:
30 tabs - 75mgs tabs
Reward Points:
0
Availability:
In Stock
Price: $55.00
Ex Tax: $55.00
Dyazide, with its powerful combination of diuretics hydrochlorothiazide and triamterene, prompts the body to produce more urine. This removes excess fluid from the body and, as a result, eliminates sodium. Triamterene, in particular, blocks the body from reabsorbing sodium by halting sodium-transport mechanisms. The subsequent drop in sodium lowers blood pressure and helps prevent fluid retention. This can lead to an immediate loss in water weight.
Write a review
Your Name:
Your Review:
Note: HTML is not translated!
Rating:
Bad
Good
Enter the code in the box below: