Clenbuterol 0.20 mgs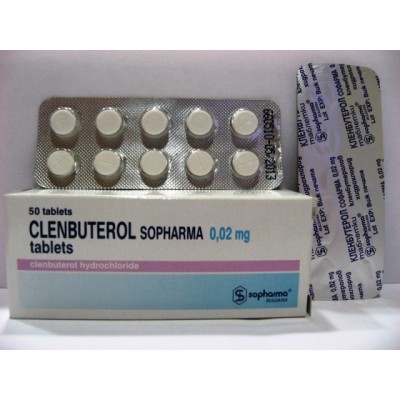 Product Code:
100 tabs - 0,20 mgs tabs
Reward Points:
0
Availability:
In Stock
Price: $80.00
Ex Tax: $80.00
Clenbuterol is commonly considered as an anabolic steroid, but in actual fact is a thermogenic stimulant. It is a drug that acts on the sympathomimetic central nervous system and belongs to the same drug group as Albuterol, Ephedrine, and Caffeine. Clenbuterol acts on the body's andrenoreceptors, hence why it's commonly known as Beta-2 agonist.You may know Clenbuterol more for its potent fat burning effects. The drug is widely used by both men and women with various backgrounds – from those with excess weight to bodybuilders participating in competitions.
What kind of drugs can be used to lose weight fastly?

There are lots of types drugs for weight loss.But, Clenbuterol is the most effective one. Authorities say that Clenbuterol is the most commonly used drug to lose weight.Therefore, I would like to share some information about clenbuterol with you today. Here we go !

Clenbuterol Dosages for Effective Weight Loss

Many People ask that "what is the great dosage of clenbuterol to take per day?" and " How do I take Clenbuterol?". The answer to those questions really depends on how your body takes to it. Because clenbuterol tabs. work directly on your CNS (Central Nervous System) you will feel the effects of clenbuterol working on a low dosage (40-60 mcg per day) from the first day you take it.

After some time your body will get used to the clenbuterol and will require a higher dosage to work. Users should gradually increase their dosage so that they are always getting the correct and full effects of the clen.

The maximum suggested dosage for women is 120 mcg per day and for men 140 mcg per day. A Clenbuterol Cycle is usually a 3 week on followed by a 3 week off period. The 3 week off period is to let your body clear itself of clenbuterol and lower it's resistance to the drug.
Write a review
Your Name:
Your Review:
Note: HTML is not translated!
Rating:
Bad
Good
Enter the code in the box below: